Making Small Brands BIG!
by creating communities of passionate micro-influencers
CBD
to build your next direct to consumer marketplace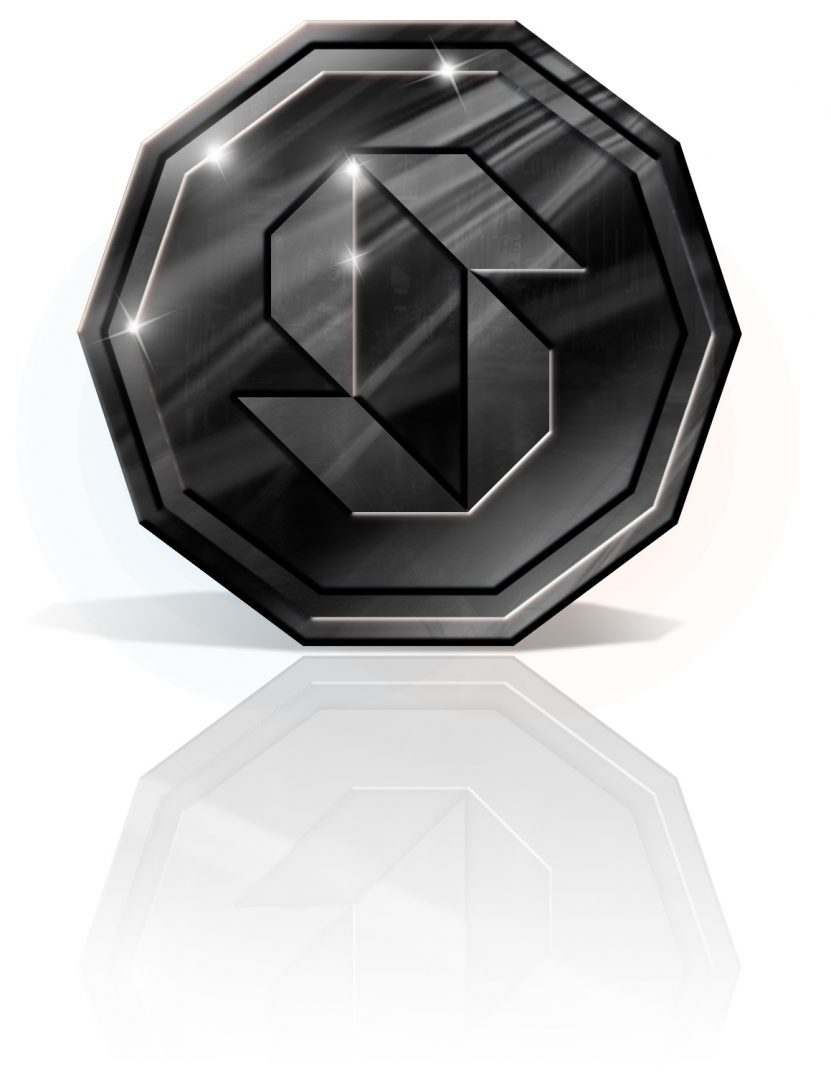 Turning social media accounts into bank accounts
SponsorCoin​ is designed to get consumers, social media influencers and entertainment media working together to support the growth of emerging brands. Brands that are chosen to join the SponsorsOne Network reward micro-influencers for their social media engagement with SponsorCoin. They use their growing SponsorCoin wallet to buy discounted products from the brands on the Network or exchange it for their favourite cryptocurrencies.
The Network tracks real-time engagement across all social networks using 'smart campaigns' – our patent-pending technology based on multi-level reward models set up and administered by the brands.
SponsorsOne Disrupts the Traditional Advertising Model by: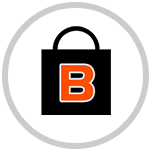 Bypassing Costly Middle-men
Brands that choose to work with conventional ad agencies are forced to pay ad networks, such as Facebook, huge sums to get their message out. Another option for brands to choose to sell their products through retailers, who change up to 75% off-the-top for commission.
Imagine if there was a way for small, craft brands to reduce their marketing and distribution costs to zero while still reaching a world of consumers.
With the SponsorsOne Network, it's now possible.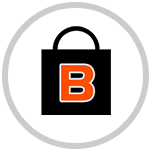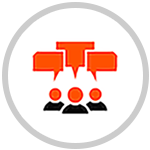 Turning Every Customer into an Influencer
Imagine if for every blog post, tweet, pin, share, and 'like', you could get paid in SponsorCoin, which you then use to buy from your favorite brands or convert directly into other currencies.
Better yet, the more you engage, the bigger the benefits: the brands in the SponsorsOne Network create various tiers for users, offering bigger and better discounts for purchasing products and services with your SponsorCoin.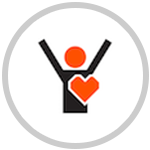 Connecting directly with Millennial Consumers
Millennials look to influencers and entertainment media to make buying decisions and seek out brands that share their values.
The SponsorsOne Network lets small brands bypass ad agencies and connect directly with new millennial consumers through entertainment media and social media influencers. Brands benefit from authentic, word-of-mouth engagement and interactions with posts and videos that feature the brand.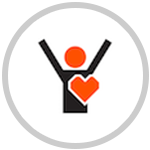 1. 

Create a Smart Campaign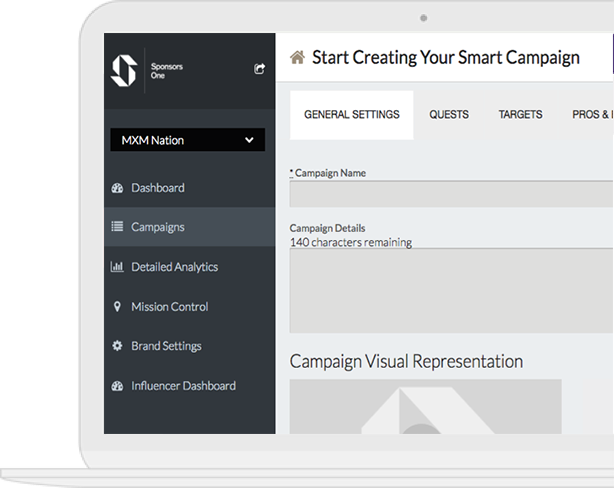 Leveraging smart marketing campaign technology
Brands on the SponsorsOne Network participate with award-winning TV and movie producers to create engaging, brand-focused entertainment videos
Campaign "rules" are established that rewards influencers with SponsorCoin for interacting with smart campaigns on Facebook, Instagram, Twitter, YouTube, Snapchat, LinkedIn, and more
2. Earn & Spend SponsorCoin – The Social Currency
SponsorCoin users get exclusive discounts or exchange them for  currencies
The SponsorsOne Network sets different discount levels with increasing rewards for consumers who continually engage with their content

Repeat engagements are rewarded with higher sponsorship levels and better discounts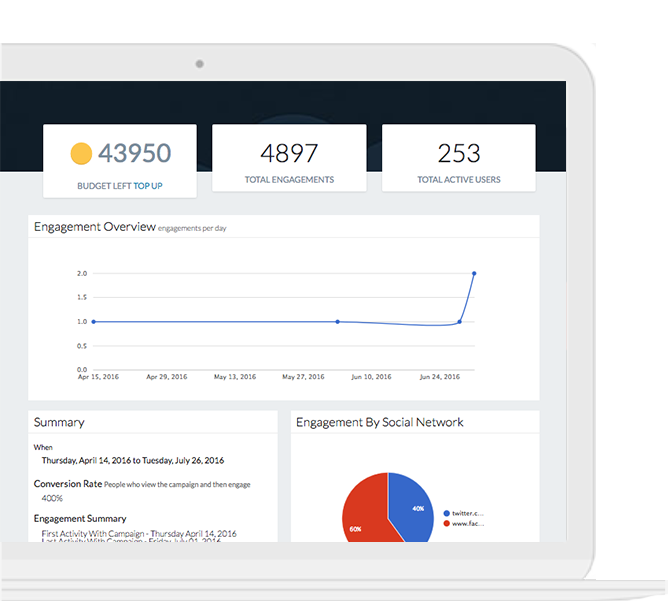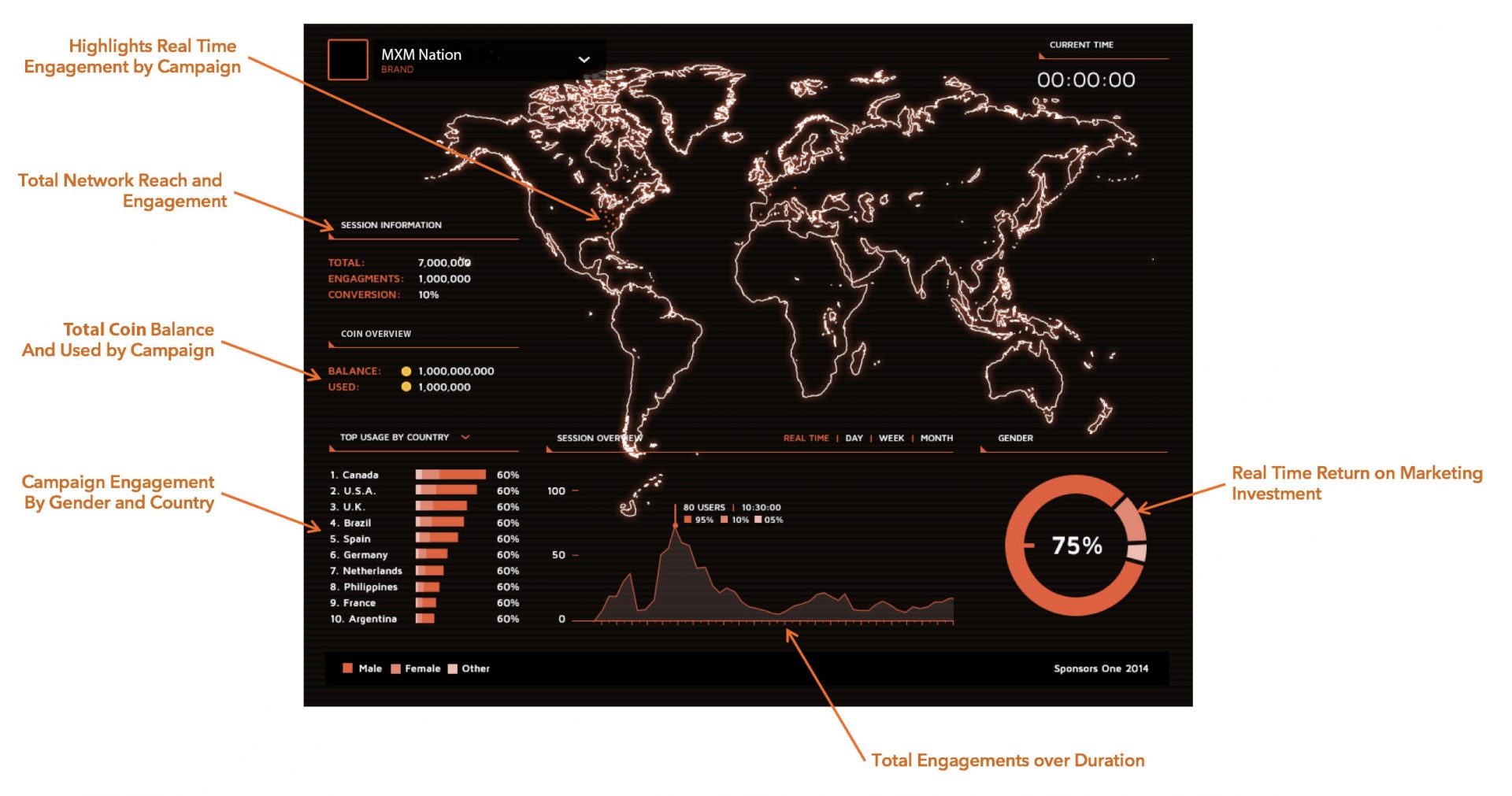 Every network engagement and SponsorCoin transaction is captured by our patent-pending technology
Campaign data gives brands unprecedented insight into how their campaigns are performing on every social media platform
SponsorsOne helps brands use this information to adjust campaigns, target key influencers, and ultimately boost ROI
Our mission is to build the foundation of the new social economy. We're big believers in the unfulfilled potential of social media to give power back to small brands and consumers. We think all advertising can be authentic – all that's needed is a network to make this happen.
Our team consists of startup veterans and technology experts. We're publically listed on the Canadian Securities Exchange (our stock symbol is CNXS:SPO).
.
For Immediate Release Waterloo, Ontario, Sept 6, 2019: SponsorsOne Inc. (CSE: SPO) (Frankfurt: 5SO), the company that makes small brands BIG through large, engaged, authentic communities of micro-influencers that buy and support the brands they love, announces that it...
We're located in Waterloo, Ontario, the entrepreneurial and tech hub of Canada. Feel free to drop us a line or schedule a visit to our office!